Corona Rescue Package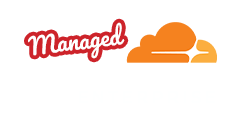 Cloudflare Enterprise (Managed)
Cloudflare Enterprise is a Fully Pro-Active Managed Enterprise Solution with Built-in Web Application Firewall (WAF), 24x7x365 Service Uptime Monitoring, Role Based Access, Custom Dashboard and Caching.
Unleash full power of Cloudflare
Advanced DDoS protection with network prioritization, WAF with unlimited custom rulesets, role-based account access, raw log access, account audit logs, multiple custom SSL certificate uploads and more.

100% Uptime and 25x Enterprise SLA
In the rare event of downtime, Enterprise customers receive 25x the monthly fee credited back in proportion to the respective disruption.

Named technical resources
For assistance with on-boarding, optimization, and technical support, our Enterprise customers receive named solutions and success engineers.

Access to Raw Logs
Take charge of your data and run your own analytics using raw log data from web assets on Cloudflare's network.
---

Network Prioritization
Enterprise web assets are placed on Cloudflare dedicated IP ranges, providing prioritized routing and protection to ensure maximum speed and availability.

Role-based account access
Provide role-based access throughout your organization. Each user is given set permissions, individual API keys, and optional two-factor authentication.

Audit Logs
Cloudflare offers the ability to view and download the most recent changes made to domains or account settings, making compliance reviews and monitoring configuration changes easy.
Performance
Host Anywhere. Access it Locally.
Regardless of where your website is hosted. CloudFlare's global network nodes bring your website closer to your customers. CloudFlare has more than 50 locations world wide including Middle East, Europe, Africa, Asia, Australia, North America and South America. A copy of your website is stored in each of CloudFlare's locations. When a visitor access your website using your browser, it goes to the CloudFlare data center that is closest to the visitor, reducing the geographic distance and improving the website's speed to display its content. CloudFlare's network is run by a dedicated team of intelligent CDN engineers who ensure that contents get delivered smoothly across the globe.
Standard & Advanced Security
CloudFlare provides standard and advanced levels of security with its CDN. You can purchase DDoS attack protection, IP reputation filtering, and WAF (web application firewall) at moderate or nearly unlimited levels of protection.
Analytics and Control
BlockDos offers a sophisticated admin panel for its valuable clients to control their assets. Our all in one type dashboard is capable of managing and controlling all your server requirements at one place.
Support
Email support
Service level agreement
Dedicated account manager
Phone Support
Enhanced Security & Hacking Protection
Hackers try to hack your website via different methods. Our smart technology is already integrated with CloudFlare's WAF(web application firewall) which is fully customizable. By default, we already protect your website against the most common attacks not just for the OWASP Top 10 but application specific attacks, commonly for CMS and ecommerce websites. With CloudFlare's WAF, you can also define your own rules.
DDoS Attack Protection
BlockDoS through CLoudFlare has one of the
best DDOS protection systems
in place. CloudFlare has already prevented some of the LARGEST attacks in internet history. CloudFlare offers nearly unlimited attack protection regardless of how big the attack is, CloudFlare protects you without charging anything extra and is the only company that offers nearly unlimited DDoS protection at a fixed price.
No Bandwidth Overage
Unlike other providers, we don't give you surprises by sending bills for data transfer. We don't charge you for bandwidth usage so now you can focus on your business and leave the rest on to us.

Page Rule Set
Now you can define rules as per your need. You can enable full HTML caching, individually with CloudFlare's customized features on a page by page basis. Now you have full control on your pages.

Reduce Server Load
When you have thousands of online visitors accessing your website, your server load will increase and so will your bandwidth usage. With CloudFlare's smart caching engine, it caches images, CSS, etc according to your needs. This will reduce the load on server and also saves bandwidth.

Dynamic Content
Your dynamic content can also be sped up using CloudFlare's advanced technology.

Always Online
With CloudFlare, your server always stays online and connected. If your server ever goes offline, CloudFlare will serve a limited copy of your cached website to keep it online to visitors.

Fast Content Delivery
If you want your content to reach thousand of your customers online then CloudFlare's CDN has built to meet your needs. CloudFlare ensures that you get the best possible speed, regardless of where your website is hosted.
Advance Security
Web Application Firewall (WAF)
OWASP ModSecurity
Layer 7 DDoS Protection
BGP Origin Protection
Analytics
Easy DNS Management
Custom DNS Name Servers
Raw Log File Access
Wildcard Support
Control
100% Control on pages
Control files, directory etc
Cache Purge
Cost Effective
Multiple Access
Assign Multiuser Roles (enterprise version only)
Easy to Manage Accounts
Able to Add or Delete Account
Manage All Level of Controls
AFRICA (1 Location)
JNB – Johannesburg, South Africa
ASIA (5 Locations)
HKG – Hong Kong, Hong Kong
ICN – Seoul, South Korea
KIX – Osaka, Japan
NRT – Tokyo, Japan
SIN – Singapore, Singapore
NORTH AMERICA (9 Locations)
DFW – Dallas, Texas, USA
EWR – Newark, New Jersey, USA
IAD – Ashburn, Virginia, USA
LAX – Los Angeles, California, USA
MIA – Miami, Florida, USA
ORD – Chicago, Illinois, USA
SEA – Seattle, Washington, USA
SJC – San Jose, California, USA
YYZ – Toronto, Ontario, Canada
Middle East (4 Locations)
DOH – Doha, Qatar
DXB – Dubai, United Arab Emirates
KWI – Kuwait City, Kuwait
MCT – Muscat, Oman
OCEANIA (3 Locations)
AKL – Auckland, New Zealand
MEL – Melbourne, Victoria, Australia
SYD – Sydney, New South Wales, Australia
SOUTH AMERICA (6 Locations)
ATL – Atlanta, Georgia, USA
EZE – Buenos Aires, Argentina
GRU – São Paulo, Brazil
LIM – Lima, Peru
MDE – Medellín, Colombia
SCL – Valparaíso, Chile
EUROPE (14 Locations)
ARN – Stockholm, Sweden
CDG – Paris, France
DUB – Dublin, Ireland
DUS – Düsseldorf, Germany
FRA – Frankfurt, Germany
LHR – London, England
MAD – Madrid, Spain
MRS – Marseille, France
OTP – Bucharest, Romania
PRG – Prague, Czech Republic
VIE – Vienna, Austria
WAW – Warsaw, Poland